Kyle's dream has come true. We bought a camper van.
It's a 1996 Roadtrek Popular 170. Here's the inside: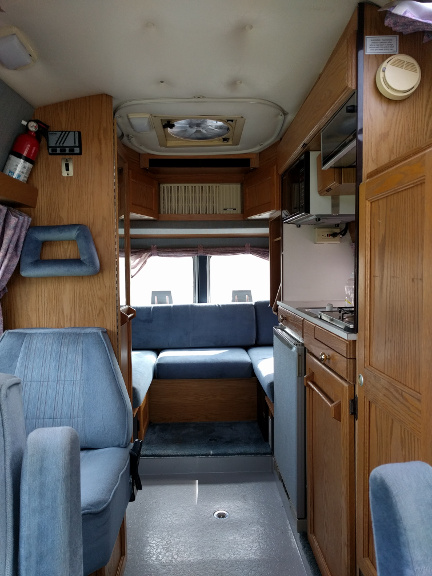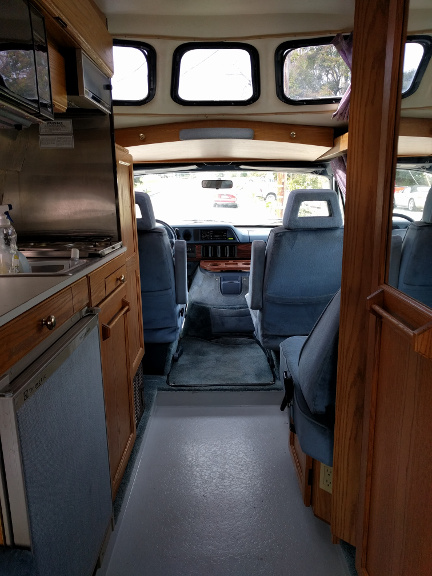 It has a toilet, shower, fridge, and two beds. Pretty good for a van-sized RV.
We went to Knapp's Castle, the ruins of a mansion in the Santa Ynez Mountains.
It burned down in 1940.

An opera singer used to live there.